If it's a sweet treat you're in the mood for, a classic sugar cookie or brownie might do the trick. However, these three Cerritos, CA, area bakeries may have something entirely different in mind. Check them out when you're in the mood for something a little more unique!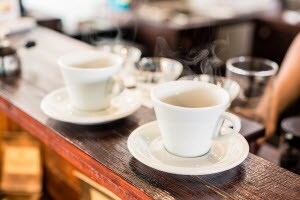 If you asked Café 86 to describe their expansive menu in a single sentence, they'd give you the tried and true line, "Tea, coffee, and all things a la mode." It's a simple sentiment, but also quite fitting.
While they're known for their baked goods, such as the Ube Crack Cheesecake, their monster milkshakes would be considered by many to be the lynchpin of their menu. You'll have plenty to choose from, but our favorite may just be the Matcha Monster.
Back at its advent, the owner of Kape Republik imagined this minimalist yet chic café as a relaxing hangout for students, professionals, and families alike—a place where you could really let your tensions go.
If the atmosphere isn't enough to do it for you, their menu of Filipino/American fusion goods ought to seal the deal. Specifically, their signature Baked Turon (based on the popular Filipino dessert) should put a smile on your face.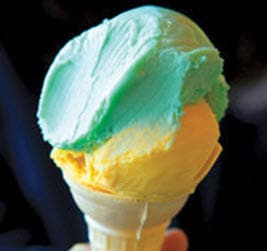 While it's hotly contested what the supreme dessert actually is, many would argue that ice cream is involved in some capacity. And we're sure that the owners of the Saffron Spot would agree.
Named for their most popular homemade ice cream flavor, the Saffron Silk (made with saffron, rose, and pistachios), this bakery is a master at pairing frozen treats with flaky pastries. They even have a selection of savory items to complete your meal!
Anytime Can Be Dessert Time
Who says you need to wait until after dinner to treat yourself to something sweet? If you're craving it now, there's no need to wait—especially with these three Cerritos, CA, area bakeries nearby. Stop in today to satisfy your sweet cravings!