If it's time to find a new set of wheels, but you're still reeling from the Thanos snap, you may want to consider taking a closer look at the Hyundai Kona Iron Man Edition. This sleek and stylish crossover may not come with a J.A.R.V.I.S. or F.R.I.D.A.Y., but it certainly has enough bells and whistles to make you think that you're part of the Avengers, ready to take on whatever alien or mechanical foe is in your path.
At Norm Reeves Hyundai Superstore Cerritos, we're here to help drivers and Marvel fans in Downey, Cerritos, Long Beach, and Anaheim get a better sense of the Kona Iron Man Edition, so you can decide if this special edition crossover is what you're looking for!
Iron Man Hyundai Kona Exterior Style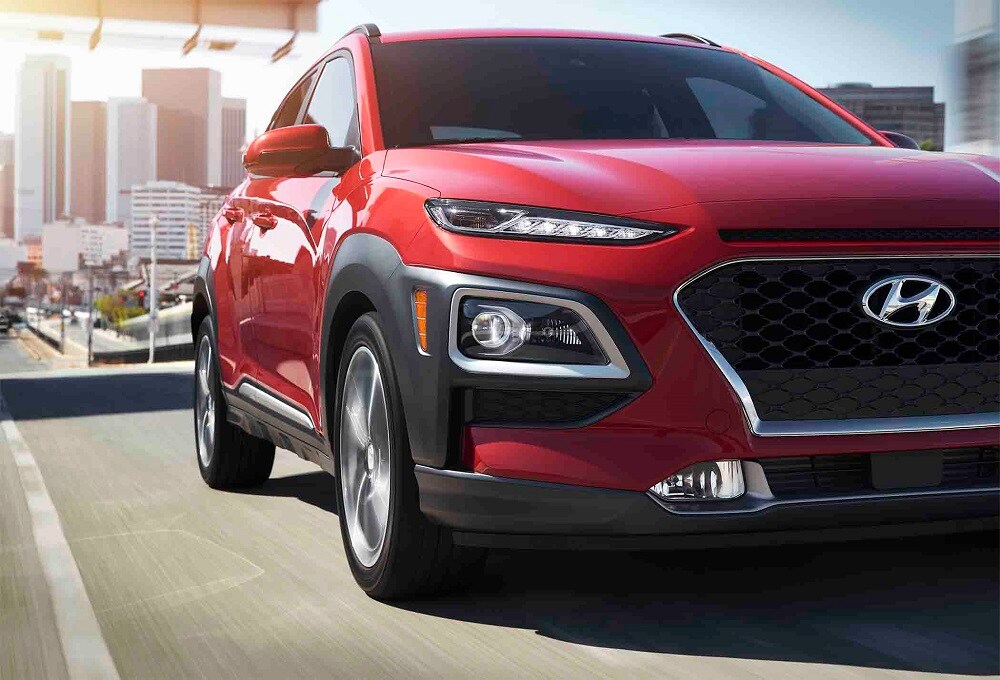 This impressive crossover doesn't come in gold and hot rod red, but instead it has a modern matte gray colorization that includes red armor accents on the front fascia and roof, with a dark chrome front grille. There's even a "Stark Industries" logo imprinted on the driver's side passenger door, as well as Iron Man helmet logos in the center of the Iron-grip dual-tone 18-inch alloy wheels. The front and rear bumpers include Iron Man Exosuit styling. The front includes a V-shape hood bevel with a Marvel logo and electric-blue LED daytime running lights.
Hyundai Konda Iron Man Special Edition Interior Style & Technology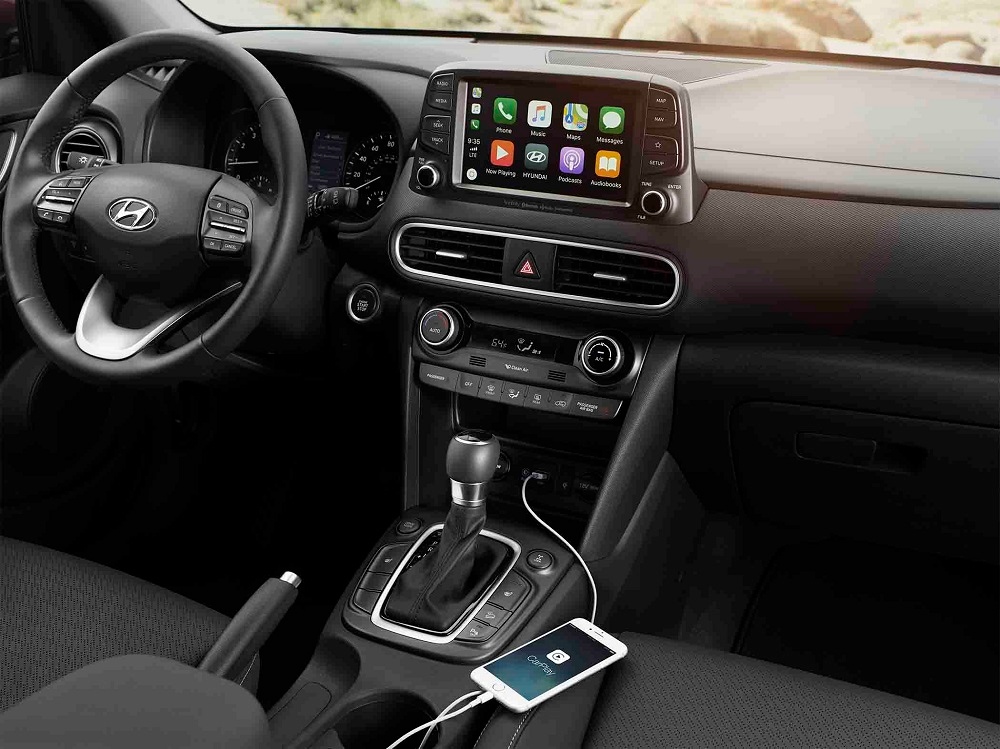 You'll certainly feel like you're in a creation from Tony Stark's laboratory and workshop with the stylish, sophisticated, and tactical interior. The vehicle includes an 8-inch Stark Industries-branded color touchscreen with a navigation interface. On the dashboard, there's an Iron Man-themed technical graphic Heads-Up Display, with an animation sequence during start up. The genius billionaire playboy-philanthropist even has a signature on the dashboard, and the vehicle also includes an Iron Man mask smart key.
Expected Power & Performance
While there's no official word yet on the power, we can certainly say that there's no arc reactor under the hood. The standard Kona offers a 2.0-liter 4-cylinder and a 1.6-liter turbocharged 4-cylinder. These engines have power outputs ranging from 147 horsepower to 175 horsepower, however, knowing Iron Man and his penchant for speed and power, we believe that the turbo is more his style. Each engine comes paired with an automatic transmission.
When Can I Climb Into the Hyundai Kona Iron Man Edition?
Most Marvel releases are highly anticipated, and this special edition vehicle is certainly garnering a lot of buzz. Drivers interested in learning more about what the Iron Man Hyundai Kona model offers, and what it can do on the road, can always keep in touch with us at Norm Reeves Hyundai Superstore Cerritos. You can expect to see this special edition Kona soar through our showroom in early 2019!
At Norm Reeves Hyundai Superstore Cerritos, we're proud to provide helpful details to drivers, Marvel fans, and future avengers in Downey, Cerritos, Long Beach, and Anaheim who are waiting for the right car to come along!